Gudmundur "Gummi The Grinder" Kjartansson is now the sole leader of the super-duper-extra exciting 2014 Icelandic Chess Championship! The twists and turns so far in this tournament seem never ending.

Gudmundur Kjartansson – Einar Jensson
For the third round in a row Gudmundur played the longest game of the round but for the difference this time was that there was none of this…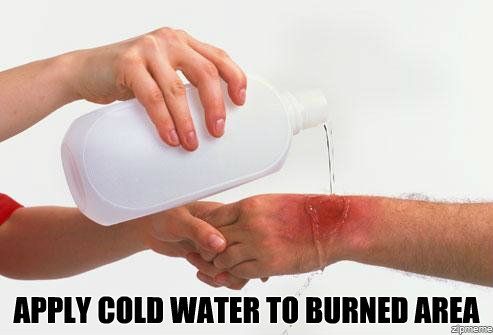 Despite pressing for most of the game and entering and endgame a pawn up, this time it wasn't enough for a win.

Einar had to spend some time in the opening because here the natural recapture …Nxd7 runs into Nxd5 when white might be close to winning. Instead after …Kxd7 black had to defend vs the opening of the centre with e4.
Einar had to defend tenaciously and even a pawn down in the endgame.
This time around it wasn't enough for Gummi but it was enough for a lead in the tournament!
Henrik Danielsen – Héðinn Steingrímsson
Henrik and Héðinn played a heavy positional game out of an English Opening. So heavy that Héðinn even had time for Kg8-h8-g8-h8 before move 25!
After some heavy maneuvering black won the exchange but white had sufficient compensation with 2 pawns for it and even might have claimed a small edge in the endgame.
Black didn't have much activity for his rooks but that all changed when he played …b5 and his pieces got active.
Henrik was down on the clock and blundered a little while later so Steingrimsson grabbed his 2nd win in a row, moving him to +1. Steingrimsson now has an outside chance if Gummi slips at the top. Henrik is still 2nd despite the loss but the result for him today disappointing given the good position he was in before the round.
Hannes Stefánsson – Throstur Thorhallsson
Throstur kept up his run of decisive games and again he was on the correct side of it and won his 2nd game in a row and moving to an even score while Hannes lost his 2nd straight and remains a point behind the leader. For Hannes the good knews is that he can still control his fate a bit having yet to play Danielsen and Kjartansson.
He has to do better than today though as in this position, having just played Re3…he fell victim to ..Rxd6 which wins two pieces for a rook for black. In what followed Throstur had no problems in converting.
Helgi Áss Grétarsson – Bragi Thorfinnsson
Helgi and Bragi quickly got an original position out of a Slav where some surprising moves kept appearing on the board. This complex game ended with a very nice perpetual checking idea by Helgi which is worth a look in the game replayer.
Guðmundur Gíslason – Hjörvar Steinn Grétarsson
Coming into the tournament, many had picked Hjörvar as the favourite to win after an impressive 6,5/7 in a recent strong local tournament. There he defeated Stefansson, Kjartansson and many other strong players but he didn't manage to repeat that performance in this tournament.
Today he surprisingly lost to Guðmundur Gíslason and this was his 3rd loss in a row which hasn't happened for a long long time, especially here in Iceland!
Not exactly the birthday Hjörvar was hoping for but he is a level headed young man and will bounce back quickly and a strong finish to this tournament wouldn't surprise anybody.
Candidates and Womens
Magnús Teitsson kept up his surprisingly good form in the Candidates section and has a good lead at the top but will face his biggest and most important test in the next round when he faces top seed FM David Kjartansson.
Magnus defeated WGM Lenka Ptacnkova with the black pieces today (no easy task I can tell you!) and this means he has won all the games he has played. His only dropped points were due to a 5th round bye yesterday!
Lenka still leads in the Womens section despite the loss with 4,5 from 6. Chasing her is Jóhanna Björg Jóhannsdóttir who made a good draw with IM Saevar Bjarnason in an interesting game.
Tomorrow the games start at 16:00 in the Masters and 17:00 in the Candidates. The last rounds over the weekend start at 13:00 Saturday and 11:00 on Sunday.
Ranking crosstable after Round 6
| | | | | | | | | | | | | | | | | | | | |
| --- | --- | --- | --- | --- | --- | --- | --- | --- | --- | --- | --- | --- | --- | --- | --- | --- | --- | --- | --- |
| Rk. | | | Name | Rtg | FED | 1 | 2 | 3 | 4 | 5 | 6 | 7 | 8 | 9 | 10 | Pts. |  TB1 |  TB2 |  TB3 |
| 1 | | IM | Kjartansson Gudmundur | 2439 | ISL | * | ½ | | ½ | | 1 | | 1 | 1 | ½ | 4.5 | 24.0 | 22.0 | 25.5 |
| 2 | | GM | Danielsen Henrik | 2483 | ISL | ½ | * | 1 | 0 | | | 1 | ½ | 1 | | 4.0 | 24.5 | 22.5 | 26.0 |
| 3 | | IM | Thorfinnsson Bragi | 2459 | ISL | | 0 | * | | ½ | 1 | | 1 | ½ | ½ | 3.5 | 25.0 | 23.0 | 26.5 |
| | | GM | Steingrimsson Hedinn | 2537 | ISL | ½ | 1 | | * | 1 | 0 | ½ | | | ½ | 3.5 | 25.0 | 23.0 | 26.5 |
| | | GM | Stefansson Hannes H | 2548 | ISL | | | ½ | 0 | * | 0 | 1 | 1 | 1 | | 3.5 | 25.0 | 23.0 | 26.5 |
| 6 | | GM | Thorhallsson Throstur | 2437 | ISL | 0 | | 0 | 1 | 1 | * | 0 | | | 1 | 3.0 | 25.5 | 23.5 | 27.0 |
| 7 | | GM | Gretarsson Hjorvar | 2530 | ISL | | 0 | | ½ | 0 | 1 | * | 0 | | 1 | 2.5 | 26.0 | 24.0 | 27.5 |
| 8 | | FM | Gislason Gudmundur | 2319 | ISL | 0 | ½ | 0 | | 0 | | 1 | * | ½ | | 2.0 | 26.5 | 24.5 | 28.0 |
| | | GM | Gretarsson Helgi Ass | 2462 | ISL | 0 | 0 | ½ | | 0 | | | ½ | * | 1 | 2.0 | 26.5 | 24.5 | 28.0 |
| 10 | | FM | Jensson Einar Hjalti | 2350 | ISL | ½ | | ½ | ½ | | 0 | 0 | | 0 | * | 1.5 | 26.5 | 24.5 | 28.5 |
Masters game round 6
Round 6 Candidates Games
Comments
comments